Happy New Year!
I fell a little short of meeting my personal goal of one post a month last year, but I'm ready to try again. I'm sending love and light to everyone who read and/or reached out to me regarding anything I wrote about in 2016. Your support means the world to me.
I concluded 2016 like many others; reflecting on several different areas of my life. I'd reached a place of uncertainty professionally, emotionally, spiritually, and I could apply that confusion to virtually every other facet of my being. I have always been the type of person who plans everything down to the smallest detail, but I'm constantly learning that while having a "plan" is perfectly fine, knowing how to cope when those plans don't always work out the way I wanted them to is perhaps a more valuable trait to possess.
I purchased a "Happy Planner" in 2016. For those of you who aren't familiar with the product, Happy Planners are these huge binder-style planners you can find online and in stores like Michaels. They come with motivational quotes and phrases on almost every page, and you can purchase different packets and stickers that also have encouraging words. I opened my box with sheer excitement when it arrived in the mail. As usual, I began to write everything down. From bill due dates to work deadlines, it was all there.
As long as I was able to write those things down, check them off, or pencil them in for another day in the event that I missed a deadline, all seemed well in the world. Then, I started to be faced with the things that I couldn't plan, and frankly, I wasn't sure how to handle them. Life: I'm going to test some of your closest relationships. Me: I didn't write that down for October. This kind of exchange became the norm. For every situation I thought I was in control of, there seemed to be another one catching me more off guard than the one before it. I found myself asking God, "What's going on here?".
The Bible speaks of "writing the vision and making it plain" and perhaps in some form of confirmation for this post, my pastor even spoke about "planning your work and working your plan" in his sermon on New Year's Eve. My unexpected situations didn't leave me wanting to toss my beloved Happy Planner in the nearest waste basket. Instead, they have motivated me to not only record the "didn't see that coming" happenings in writing, but to additionally develop a plan to tackle them just like I handle all the others.
The haze I walked around in for much of 2016 is in the early stages of clearing. It is beginning to reveal a mentality that allows me to view 2017 as a blank page of sorts. I have written down (yes, in my Happy Planner) many of the things I would like to accomplish this year, but I'm also excited about those unforeseen circumstances and situations that will challenge me and contribute to my overall growth.
Dear 2017,
BRING IT!!!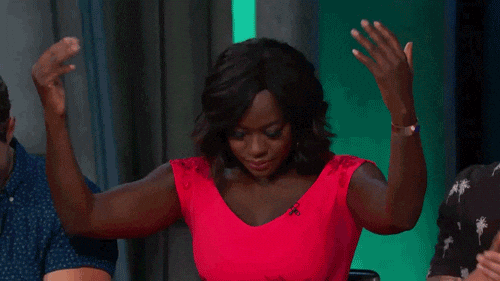 Habakkuk 2:2
Luke 14:28-30